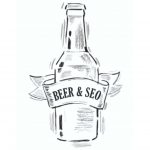 North Carolina has a thriving digital marketing community and it would be difficult to find a city with more talent in the field of Search Engine Optimization. Our group is intended to showcase some of these thought leaders and provide a venue to share ideas and strategy with others while at the same time enjoying one of our favorite perks of living in and around the Triangle; Craft Beer.
Every second Thursday we intend to bring speakers to talk about the latest topics in our industry and share their insights and strategies on how to stay ahead of this constantly changing technology.
Beer & SEO Sponsors
We'd like to recognize the companies that help to make this Meetup Group possible and that provide the means to bring you, our members, all of the beer and other services that we offer.
Gold Sponsors
Bronze Sponsors